Supporting the NHS
To help thank the wonderful efforts of the NHS during this trying time, we are giving all NHS staff a 15% discount off any Quotation they obtain from us, with no expiry date. Contact us for more information.
Window and Door Replacement
We can suppy and install domestic windows and doors, offering a complete service to fully refit your windows and doors. Double glazing will insulate your home from the cold and save money on energy bills, as well as reduce the affects of global warming by poorly insultate single pane glass. Our glazing is specially manufactured for safety and security, keeping you and your family safe.
Make your home energy efficient with the latest double glazing doors and windows from AtozGlazing. Our window and door installations are guaranteed to improve your homes energy efficiency and reduce costs in heating and cooling. Find out more about our double glazing window.
Peace of mind.
As extra reassurance all A to Z engineers are DBS checked.
A complete glazing service is available for home owners and tenants, from the installation of cat/dog flaps to the replacement of double-glazed sealed units.
Mirrors.
A to Z Glazing are specialists at fitting mirrors for the home.
Covering entire walls from floor to ceiling, available with safety backing and additional foil coatings for areas of potential impact or wet areas such as bathrooms.
Animal Flaps
Our glazing Engineers are often able to cut an aperture into your existing glazing to accommodate the fitting of a cat flap or dog flap with certain exceptions (for instance Toughened glass and sealed double glazed units or fire screening)
There are numerous products on the market with various sized openings together with various security measures, for instance magnetic collars etc. A few known products are Staywell Cat Flaps, Cat Mate, Pet Mate and PetSafe. It would be normal practise to obtain the cat or dog flap yourself to suit your particular needs, our sales team would then gladly provide a cost for installation.
Please Note:-
Working on the Customer's own materials is done at the Customer's own risk and we accept no liability for those materials should a breakage occur. Should this be the case 50% of the original quoted price would be payable towards covering the cost of the call out. In such a rare occurrence we will provide the best price we can at the time for replacement.
Air Vents.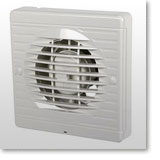 We can also provide and install a range of ventilators to meet Gas Regulations or for the ventilation of bathrooms etc. Just call the Sales team or drop them an email for more information.
All work to non-Account holders is strictly payable on completion. Materials remain of our ownership until paid for in full and will not be left without full payment having been made.
Splash Backs (Painted Products).
A to Z Glazing can supply and install solid colour panels in any RAL Colour specified and also have a range of standard colours available for immediate installation, including Black, White, Silver, Red and Orange.
For samples please contact us at info@atozglazing.com or just give us a call for a free no obligation quotation.
Panels can also be made available in Toughened and Laminated Safety Glass.
You can view or download a copy of the RAL Colour Chart.
DIY Fans.
For those fans of DIY, A to Z Glazing is able to supply quotes for materials supplied to the customer's own measurements such as table tops, replacement mirrors or shelving. E-mail or telephone your enquiry during the hours of 9am-5pm only.
Contact Us